Mark Perrry
Mark Perry, director of product planning and advanced technology strategy for Nissan North America, is helping NIssan become a stronger competitor in America.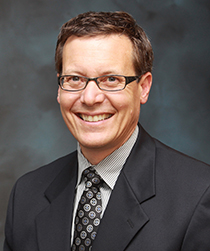 Mark Perrry is director of Product Planning and Advanced Technology Strategy for Nissan North America Inc. His teams are responsible for several of the products in Nissan's lineup, including the electric Leaf auto and the electric vehicle initiative. He leads the product planning teams to take approved vehicle concepts through development to launch and manages the life cycle of the products. Previously, Perry was director of Corporate Brand Management and Market Intelligence, where he led development of the brand strategies for Nissan and Infiniti in North America. Also, his team led the global development of retail dealership design for Nissan and Infiniti. During his 25 years with Nissan, Perry had held a variety of marketing, planning and sales management positions in both national and regional sales offices. Dan Jedlicka interviewed Perry in Seattle during the media preview of the 2012 Nissan Versa Sedan.

Q. Although its performance matches or tops rivals that cost considerably more, why does Nissan build the exotic, powerful and very fast GT-R sports car, which costs approximately $85,000?

A. Because the limited-production GT-R shows Nissan's capabilities. It's a showcase for its technology. Also, that car is in video games kids play. They thus have "Nissan" in mind when they talk about cars and when it's time for them for them to buy one.

Q. How about the far more affordable Nissan Juke hatchback auto? Some feel it looks odd because its styling seems inspired by motorcycles and race/rally cars?

A. The Juke shows we're not afraid to innovate, to try new things. We don't expect the Juke to be for everyone. But it provides an affordable, advanced fun-to-drive car with a turbocharged direct injection engine and available all-wheel drive. It's even got a unique interior design. It's a very personal car.

Q. Is there too much technology in vehicles ? People complain that some tech features are too complicated and thus hard to use.

A. People expect new technology, but it should be easy to use once understood. And some tech items, such as a navigation system, should be set before a trip, not when driving.

Q. What type of person buys the new Nissan all-electric Leaf vehicle, which has no auxiliary onboard gasoline power like General Motors' Chevrolet Volt?

A. Many Leaf buyers want nothing to do with gasoline helping provide vehicle power.

Q. Does Nissan feel that Japan's recent nuclear disasters affecting prime rivals such as Toyota and Honda will help its sales?

A. We wish no ill to competitors but will continue to try to increase market share while pursuing planned goals. We've been gaining market share even though we're not introducing a line of all-new cars at this point. The 2012 Versa is actually the first in a series of new mass-produced cars we will change.

Q. There is a lot more competition now from the "Detroit Three"—General Motors, Ford and Chrysler/Fiat. How does Nissan feel about that?

A. They were rivals when we were called "Datsun" in America before changing our name decades ago to "Nissan" here. The name change probably did confuse some Americans.

Q. Nissan hopes to dramatically increase global market share. With increased, intense worldwide competition, how does it expect to do that?

A. The market in Japan is saturated, but there are huge markets for our vehicles in China, Russia, India and Brazil.

Q. While it's highly rated, Nissan's luxury Infiniti line long has lagged behind other players in the luxury car market. What's being done about this?

A. For one thing, German luxury automakers aren't about to give ground But we're launching Infiniti in overseas markets to make it more visible and to improve its global image and sales.

Q. Really tough upcoming federal Corporate Average Fuel Economy standards are being debated. How does Nissan feel about this?

A. We'd at least like stability in terms of fuel economy standards because we plan vehicles on a three-to-five year product cycle.