Saad Chehab
Chrysler brand chief Saad Chehab is counting on Detroit"s"All-American" image to help sell cars.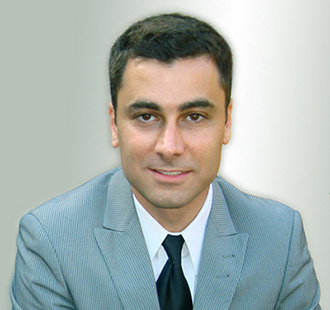 Young, affable Saad Chehab is president and CEO of the Chrysler Brand for Chrysler Group LLC. He also was named to the Group Executive Council (GEC) as head of Lancia and Chrysler brands for Fiat S.p.A., which controls Chrysler Group LLC and Italy's Lancia. The GEC is the highest executive decision-making body within Fiat outside of its board of directors. Chehab was born in Beirut, Lebanon, and raised in Detroit. He holds an architecture degree from the University of Detroit Mercy. In 2011, he was appointed Chrysler Brand president and CEO, the same year he was named head of Lancia and Chrysler Brands, GEC, Fiat S.p.A.. Before that, he was Chrysler's director-Advertising and Brand Marketing. Chehab joined the company from Ford Motor Co., where he was director of Creative Services. His professional experience includes being senior design manager at Nudell Architects and architectural planner at JPRA Architects. Dan Jedlicka interviewed Chehab at a meeting of the Midwest Automotive Media Association.

Q. Chrysler has made a big splash with its "Imported From Detroit" advertising campaign, although Detroit is far from being one of America's premier cities.

A. Things are changing for the better in Detroit, where I'm proud to say I grew up and where more young professionals are moving. Detroit favorably represents America's overall prowess and talent. For instance, industry giants General Motors, Ford and Chrysler are based there. The Motown music library is there, and so on. There's a huge Midwest and industrial connection to Detroit.

Q. So Chrysler is using the "Buy America" theme to help sell cars?

A. Detroit shows you don't need to have a car cross an ocean to get one. Americans like to rally behind what made this country great.

Q. Is Chrysler aiming at mainly being an American "heartland" car.

A. Not at all, although we're very focused on individual markets. For instance, our 200 model is quite successful in (foreign-car-oriented) California. We're making a good run for it with Japanese competition there. As a brand, Chrysler sales are soaring.

Q. It used to be that mostly older folks bought Chryslers. Still true?

A. Historically, we attracted older buyers. But now we're seeing lots of younger ones. The sporty 200S version with larger tires and such is especially popular with younger buyers. (A jazzier 200 arrives for 2004.)

Q. Will Chrysler ever attain the status it once did, being one of America's top luxury cars with Cadillacs and Lincolns in the 1950s and 1960s, when American cars dominated the U.S. market?

A. That was in a different world. American automakers had no luxury competition then. But that traditional old luxury rivalry is gone. Chrysler doesn't want to be a luxury brand, in the old sense of that word. We are a premium brand.

Q. I don't entirely understand.

A. "Luxury" isn't who we are. It's not that simple. We're making ourselves more relevant in the marketplace. People don't just buy a car for practicality—it must stand for something. Many regular cars today look the same and even (lower-line) ones offer such things as leather upholstery, which wasn't the case in the old "luxury car" era. People work hard to get vehicles, and we offer them distinctive ones.

Q. What is a Chrysler model that illustrates what you're talking about?

A. Consider our 300. It's a premium model. It represents power, style, refinement, utility safety and decent fuel economy—at an affordable price. It's offered in various trim levels. Why not have a potential customer look at, say, the SRT8 version of the 300, with its 470-horsepower V-8, sport suspension and such, besides leather seats—instead of a costlier BMW 5-Series model?

Q. So you're offering the 300 with different trim levels for different buyers?

A. The 300 has a variety of engines and trim levels. We even had a famous top designer do a special version. And you can get the 300 with all-wheel-drive instead of its standard rear-wheel drive. There's a more comfort-oriented 300 with a 292-horsepower V-6, for instance.We should be attracting higher-end buyers with specialty versions of models.

Q. How is your upscale Town & Country minivan doing?

A. Quite well. It's won the R.L. Polk loyalty award.

Q. How are you reaching potential buyers? Chrysler's offbeat TV commercials have been called very successful.

A. Yes, but we must talk to people in different ways. It's not like the old TV days. I don't know how many people watch TV without skipping commercials these days. You've got to open it (marketing) up.

Q. Chrysler was primarily known for reliability, advanced engineering and innovation. Still true?

A. Sure. For instance, the 300 is offered with no less than an eight-speed automatic transmission. There are no boundaries to innovation. For instance, I'm associated with Italy's Lancia, which pioneered narrow-angle V-4 and V-6 engines, rear transaxle, inboard rear brakes, unit body/chassis and all-independent suspension. Chrysler sold America's first production 300-horsepower car in 1955—the C300. It had Chrysler's new Hemi V-8. Chrysler must have Lancia's daring attitude, personality and engineering. For instance look at (the old Chrysler Corp.'s) Plymouth Prowler (retro hot rod, introduced in the late 1990s). GM and Ford wouldn't have made that car.

Q. Nearly half the cars in Europe have "clean" diesel engines. They deliver high fuel economy, largely because of stiff fuel prices there. Is Chrysler considering putting a diesel in a Chrysler auto.

A. Modern diesels are a far cry from the smelly, noisy old ones. For now, Chrysler Group is putting a diesel in the redesigned 2014 Jeep Cherokee.

Q. While it had advanced engineering, didn't Chrysler get a poor assembly quality reputation in the late 1950s?

A. Yes, and (the old Chrysler Corp.'s) 1980s "K" cars didn't contribute to a quality image. It takes years to overcome a poor quality image, even though our quality has vastly improved.